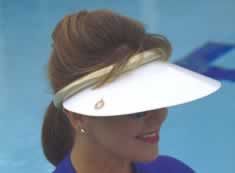 For the brochure
page 1:click here
page 2:click here

For the order form
click here
WATER WARM-UPS The solution to continuing your water exercise program all year round while staying warm. All fabrics are flexible enough for all kinds of workouts in the water.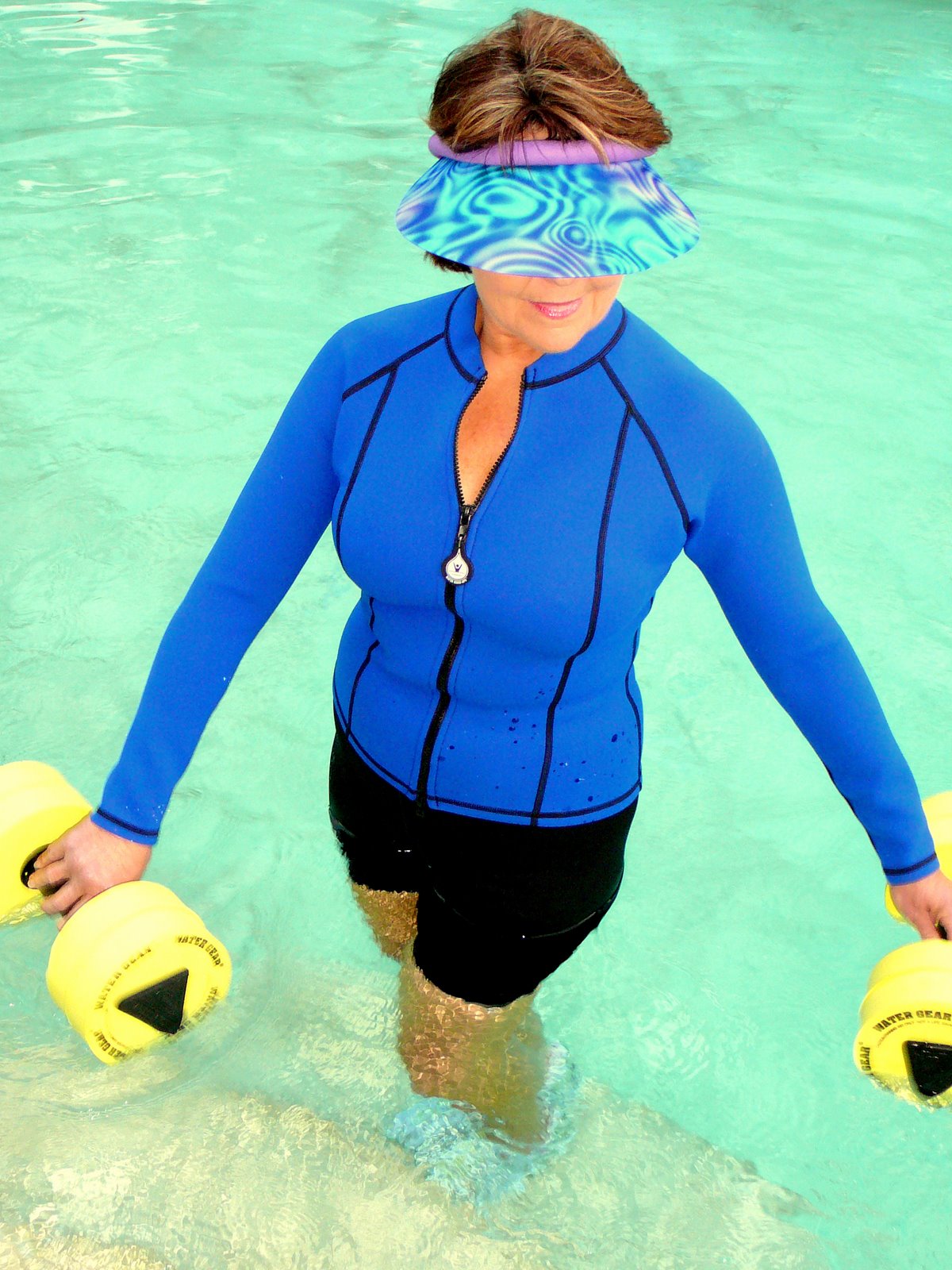 Keep warm while exercising in a pool or snorkeling and surfing in the ocean. With WATER WARM-UPS there is no need to wear a bathing suit.All jackets have full front zipper.
WATER WARM-UPS are available in tops/jackets, shorts, long pants and unisuits.
WATER WARM-UPS come in three different fabrics: Super Sunsafe (not for warmth, only for sun protection), Ultra Stretch Neo, and Stretch Neo.
1. SUPER SUNSAFE is not intended for warmth. Chloroban® fabric from Australia has the highest rating UV50+ protection available. It is chlorine resistant, quick drying, soft yet strong and has excellent stretch and shape recovery. Super Sunsafe is so light, garments can be worn comfortably in extreme hot sun, wet or dry.
ULTRA STRETCH NEO (USN) and STRETCH NEO (SN) are made of an extremely high grade, special layering neoprene material by Yammamoto in Japan. This high-tech composite material generates heat and retains it. Light weight, high stretch, high heat insulation, high durability, quick wik drying.
2. ULTRA STRETCH NEO (USN) is our warmer Water Warm-Up material. USN is .5 mm thick; thinner than STRETCH NEO. Therefore, it stretches more tan STRETCH NEO. USN suits need to be ordered one size smaller than your measurements say.
3. STRETCH NEO is our warmest Water Warm-Up material with only 1 mm of thickness. It is considered to be our top of the line garment.

Be sure to click the water warm-ups button for all WATER WARM-UPS.
Certified Instructors: You get a discount!.
Gift Certificates are an ideal solution if you do not know material or size of your spouse or friend. Email or call Sally at 714-550-0668 to order. We will mail the gift certificate within 2 days to the person your choi ofce.
To our customers:
It is time for us to increase the price of our product. Our material cost has increased by 24 % over the past 4 years with no increase to you. We are confident you will not mind to pay extra, knowing that Water Warm-Ups are the best of their kind on the market today. Our Water Warm-Ups still cost less than any other and they are made from superior material, right here in the USA.
Thank you for your loyalty and your business,
Sally Stanton.